---
Installation guide
This guide gives you the steps to do an Offline installation of Ozeki Alarm system. This information is useful if you wish to install the software into an environment where you don't have Internet access, or your corporate firewall policy prevents software to communicate with the Internet. The offline installation is quite simple: you need to download the installation package and follow the instructions on the screen. It is similar to a classic Next...Next...Next... Windows installation procedure.
Step 1 - Download Ozeki Alarm system
The latest release of Ozeki Alarm system can be downloaded from the Ozeki Alarm system download page.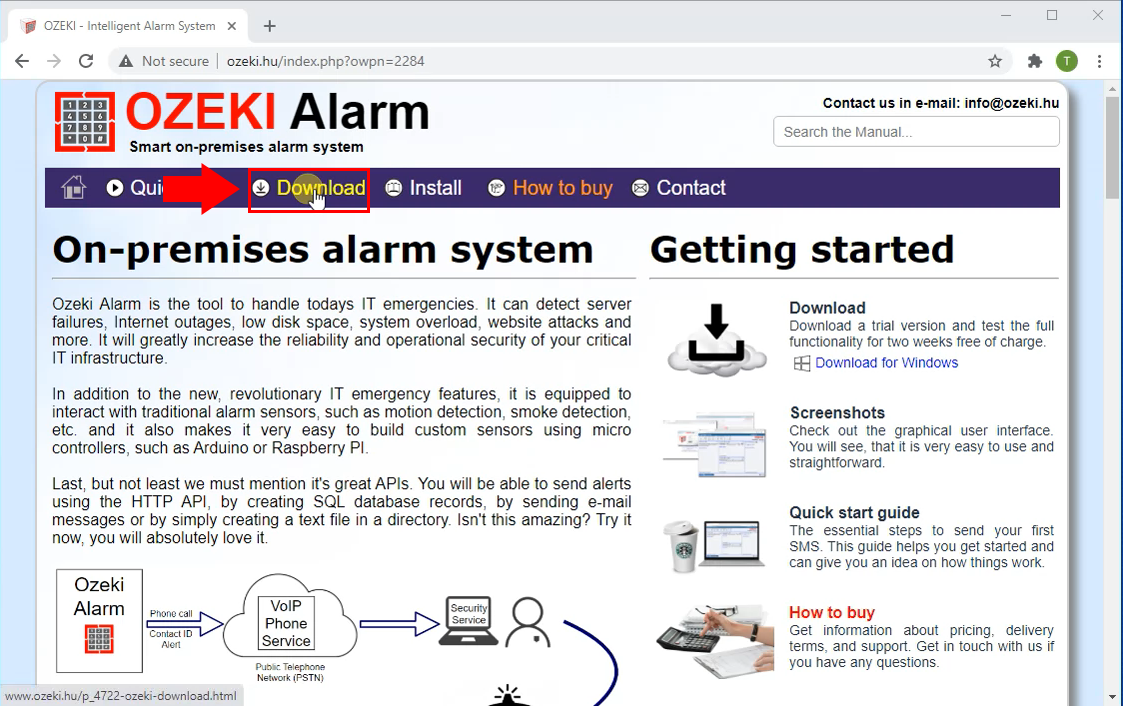 To download the installer in compressed format, you need to click on the first OzekiAlarm_x.x.xx.zip link as Figure 2 shows below. We recommend you to always download the latest version. This version always contains all the currently available features and improvements.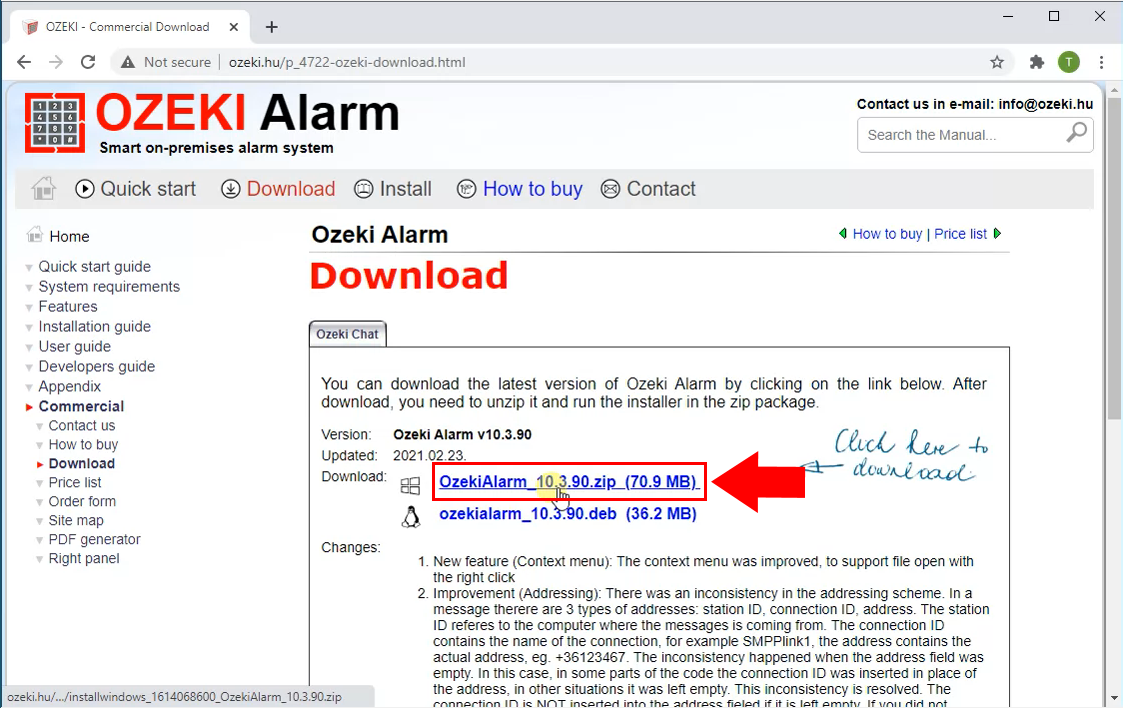 Step 2 - Extract the downloaded file
When the download finished, you have to extract the compressed file to be able to run the installer of the software. For that, please open the Downloads folder on your computer. Then, as you can see it on Figure 3, right click on the file and select Extract All.... By doing this, you will get the executable installer of Ozeki Installer.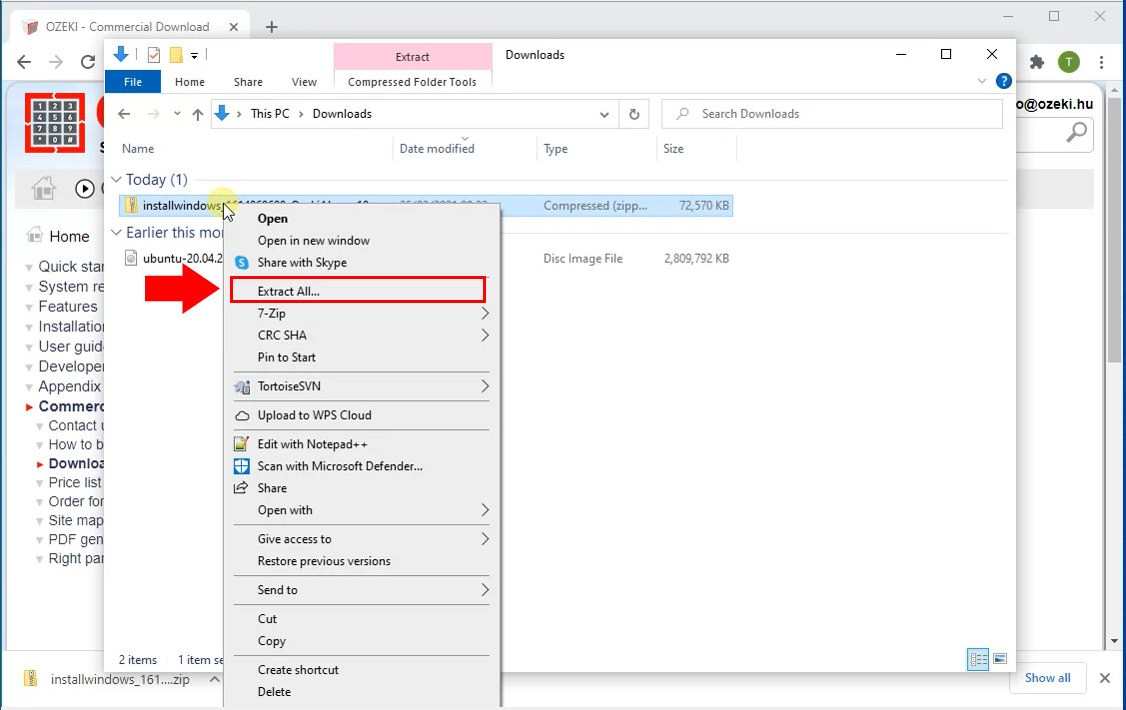 Step 3 - Run the installer
After you extracted the .zip file, please open the newly created folder, and just like in Figure 4, just click on the executable file to start the installation process.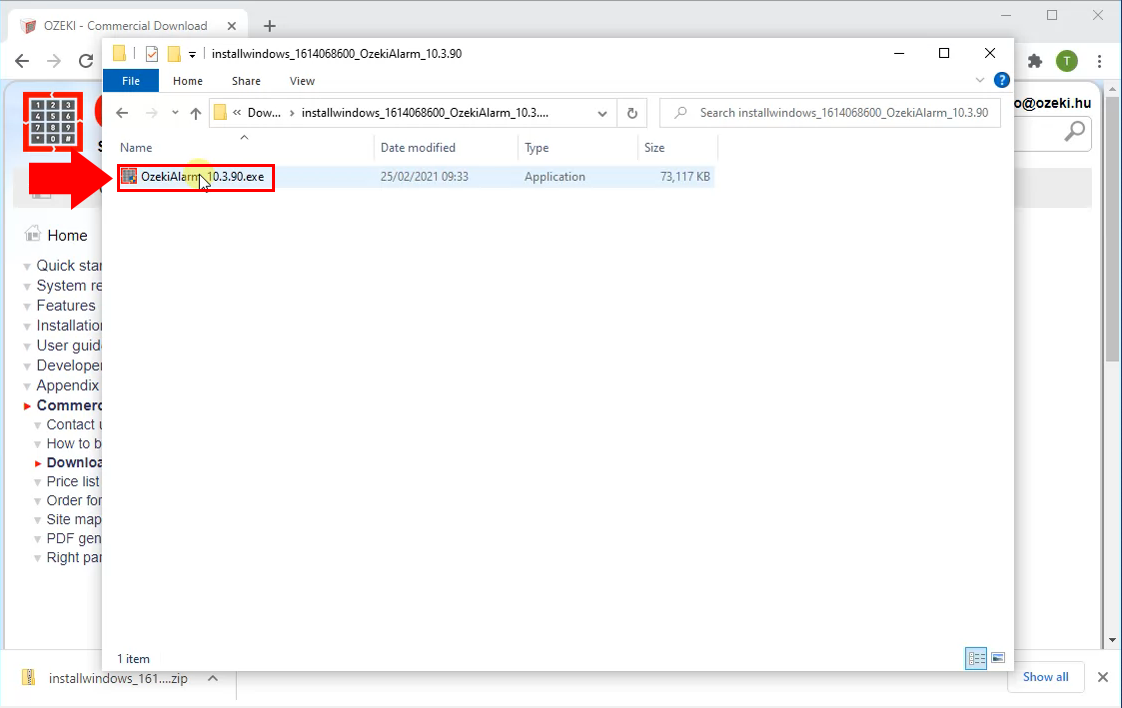 Step 4 - Install Ozeki SMS Gateway
As soon as you clicked on the .exe file, the installer starts with a welcome screen (Figure 5). All you have to do here is to click Next to continue the installation.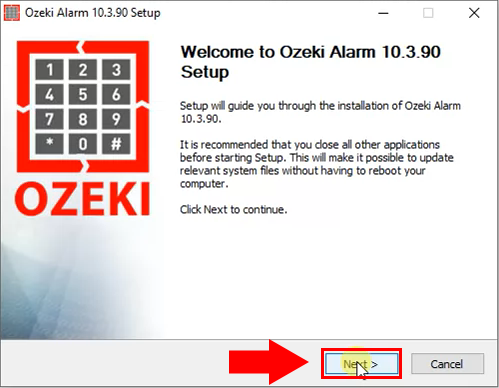 To install Ozeki Alarm system on your computer, you must accept the terms of the License Agreement. Please review them then as Figure 6 demonstrates, click 'I Agree' button to continue.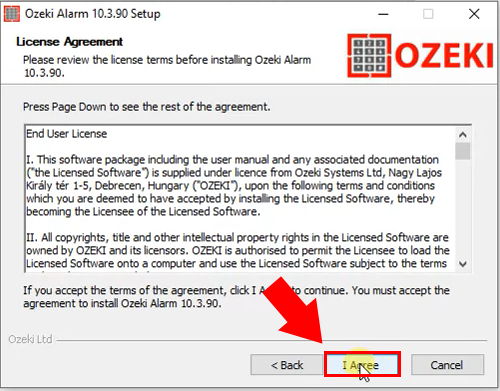 After the installation process is finished the Ozeki Alarm system service will start automatically in the background. To run Ozeki Alarm system on your web browser, just check Run Ozeki Alarm system as you can see it on Figure 7 and click Finish.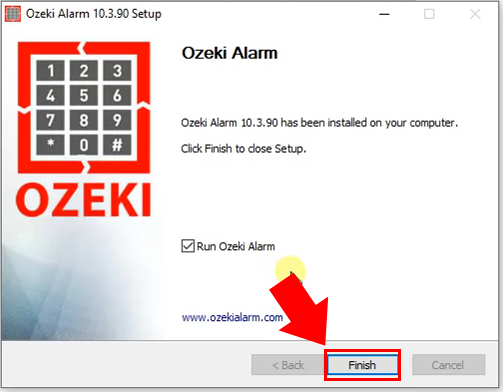 Step 5 - Ozeki SMS Gateway desktop
The main page of Ozeki Alarm system is a desktop, where you can find the Alarm system application's icon as Figure 8 shows it. Click on the Icon to open the application.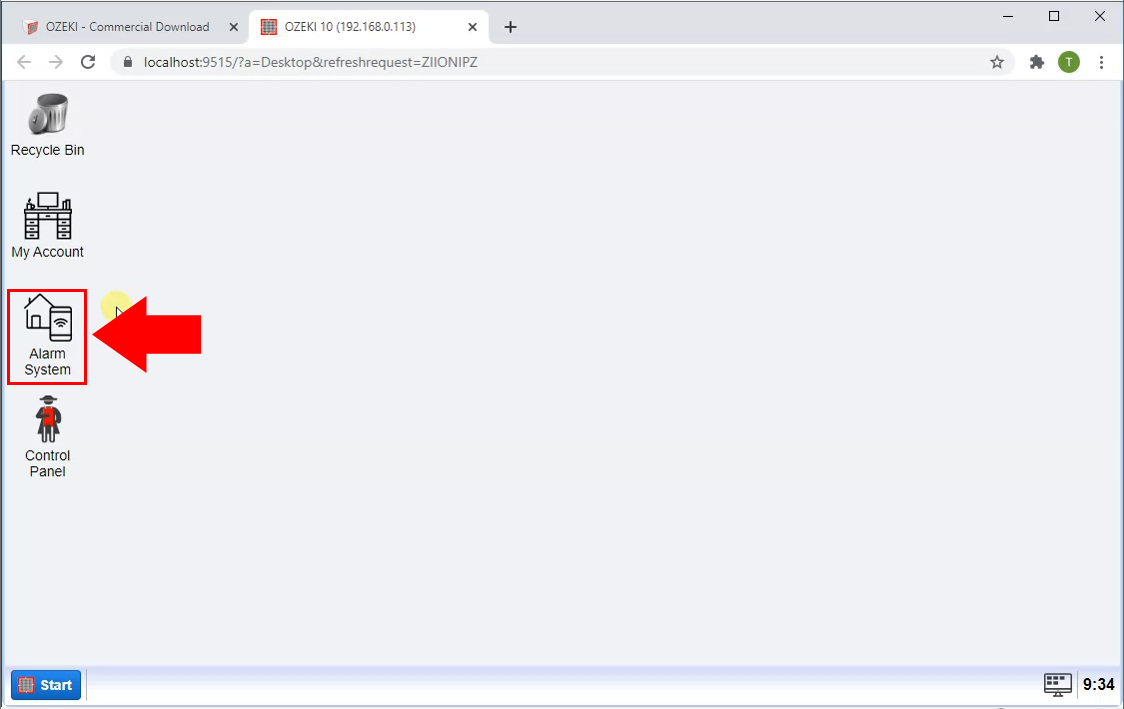 After you opened the Alarm system application you will see the Ozeki Alarm system home page.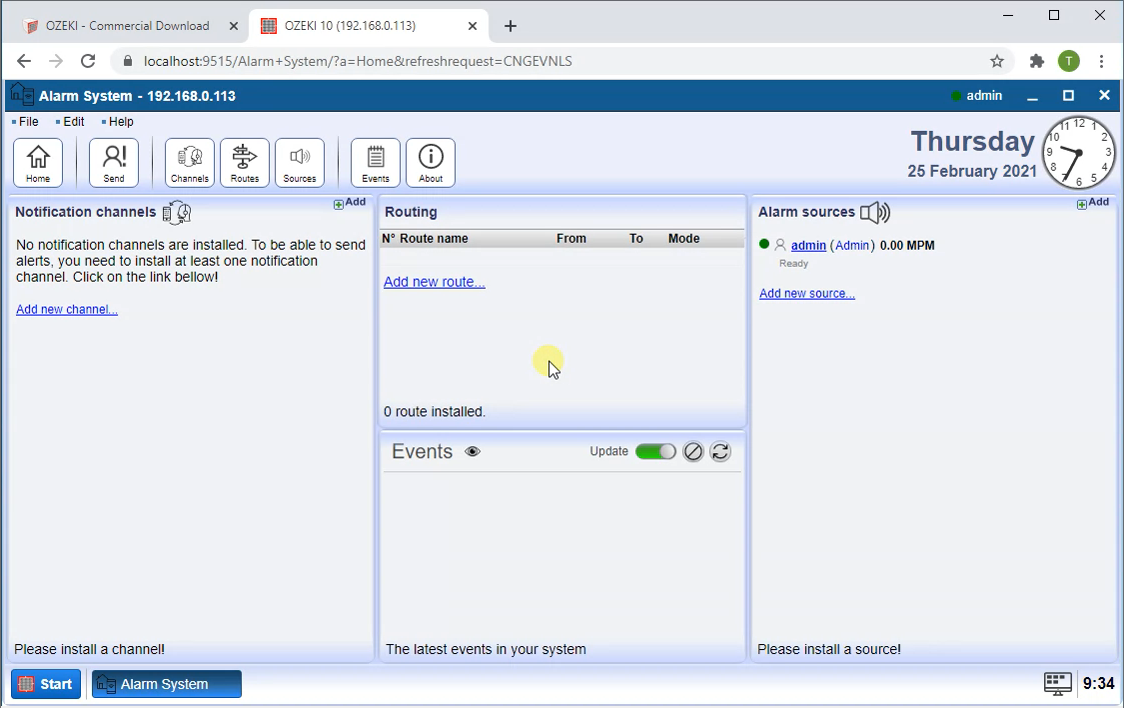 ---
---